All Natural Products for Horses and Humans
Equine Originals Horse Care offers high-quality horse and human care products that are made from all-natural ingredients. Our products are nontoxic and free from chemicals so you can ensure that you and your horses are safe from any harmful products. Check out our list of products!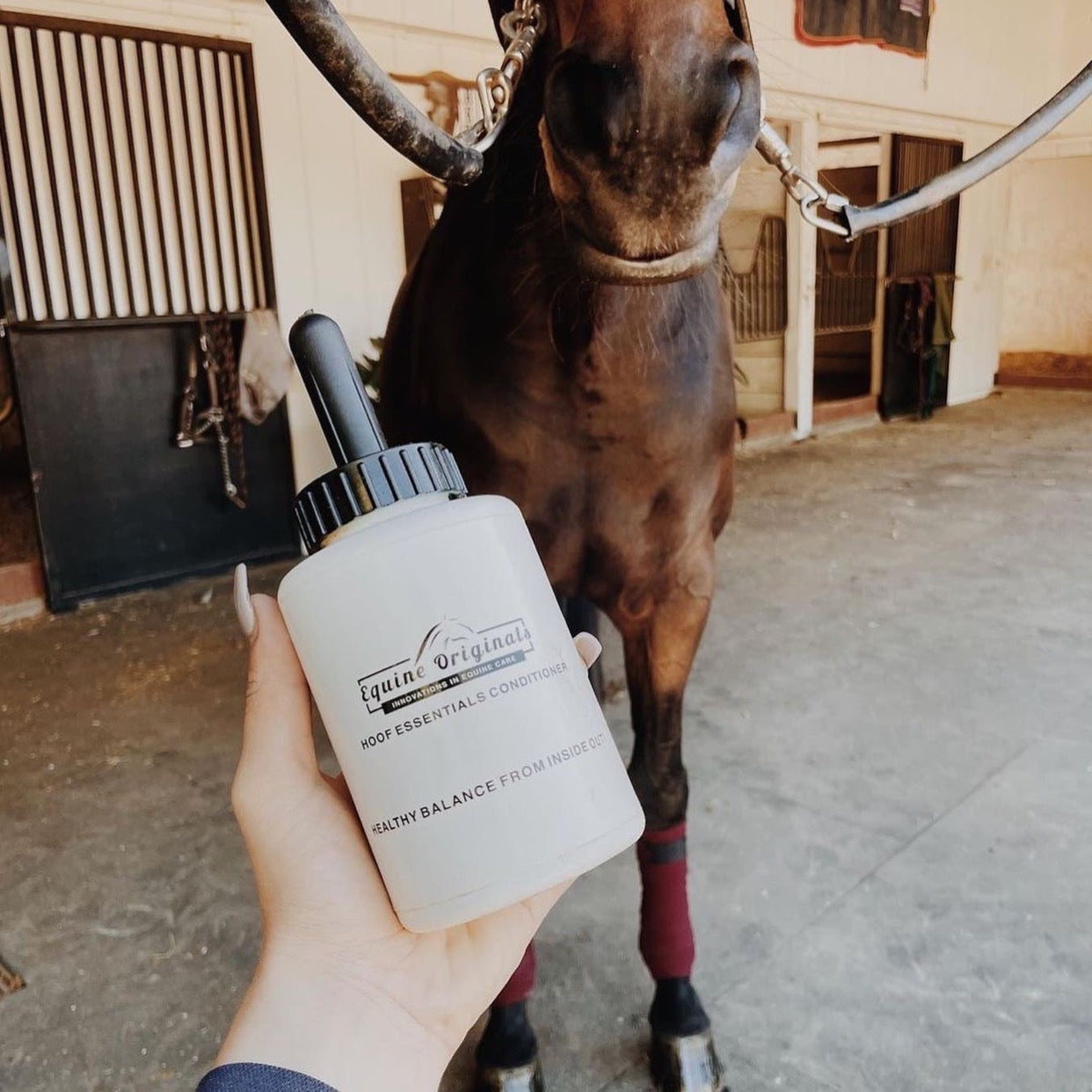 Hoof Essentials Conditioner
 Hoof Conditioner is a therapeutic, topical treatment that benefits the entire hoof from the coronary band to the sole and frog. Our ingredients are 100% genuine, pure, undiluted natural oils, and vitamins that absorb quickly and promote healthy hooves. 
Add Product
Product Review

"Equine Originals Horse Care is a company that not only makes great products but also gives back to the community. Based locally in Santa Rosa Valley, CA, they first got me hooked with their all-natural fly spray. Containing only eight ingredients, five of which are essential oils, this fly spray is very light and doesn't leave an oily residue on the horses like many other natural products. Plus, it really works well! We know our horses will smell great, feel great, and stay fly-free with Equine Original's fly spray whether we want to ward off flies for turnout or for riding." - Sabine Schut Kery, Olympic Silver Medalist - Dressage/Tokyo 2021

www.sabineschutkery.com

Product Review

"I like to give the horses time off and some extra love after a horse show. They work hard and deserve some extra attention! I recently found Equine Originals Horse Care and love that their products are non-toxic, chemical free, and all-natural!"

- Caroline Hoffman - FEI Dressage Trainer

www.carolinehoffmandressage.com

Product Review

"As a trainer competitive rein cow horses, I am responsible for the comfort and care of my equine partners, but as a father of two, I am concerned for the future of our environment. Equine Originals Horse Care Fly Repellent (now named FREE!) is the perfect product for me. With all natural essential oils, my horses get the protection they deserve while training hard without compromising the landscape of the future." - Dan Daponde - Trainer